Smartleaf makes delivering personalized and tax optimized portfolios simple and scalable.
This enables you to provide every client of every size industry-leading tax optimization including tax-sensitive transition, short-term risk-sensitive gains avoidance, long-term risk-sensitive gains deferral, year-round tax-loss harvesting, wash-sale avoidance, tax budgets and optimal tax-lot selection.
Smartleaf's tax management offering also includes documentation for each account the amount of taxes Smartleaf has saved or deferred through active tax management. Our Clients Differentiate Themselves

From Other Wealth Management Firms
Smartleaf President, Jerry Michael, sits down with Keith Black of RIA Channel to discuss how one Smartleaf client differentiates themselves from other wealth management firms.
Save Your Clients More in Taxes Than You Charge in Fees
Learn more in this case study in which a Smartleaf client proves that they save their clients more in taxes than they charge in fees through utilizing Smartleaf's tax management functionality.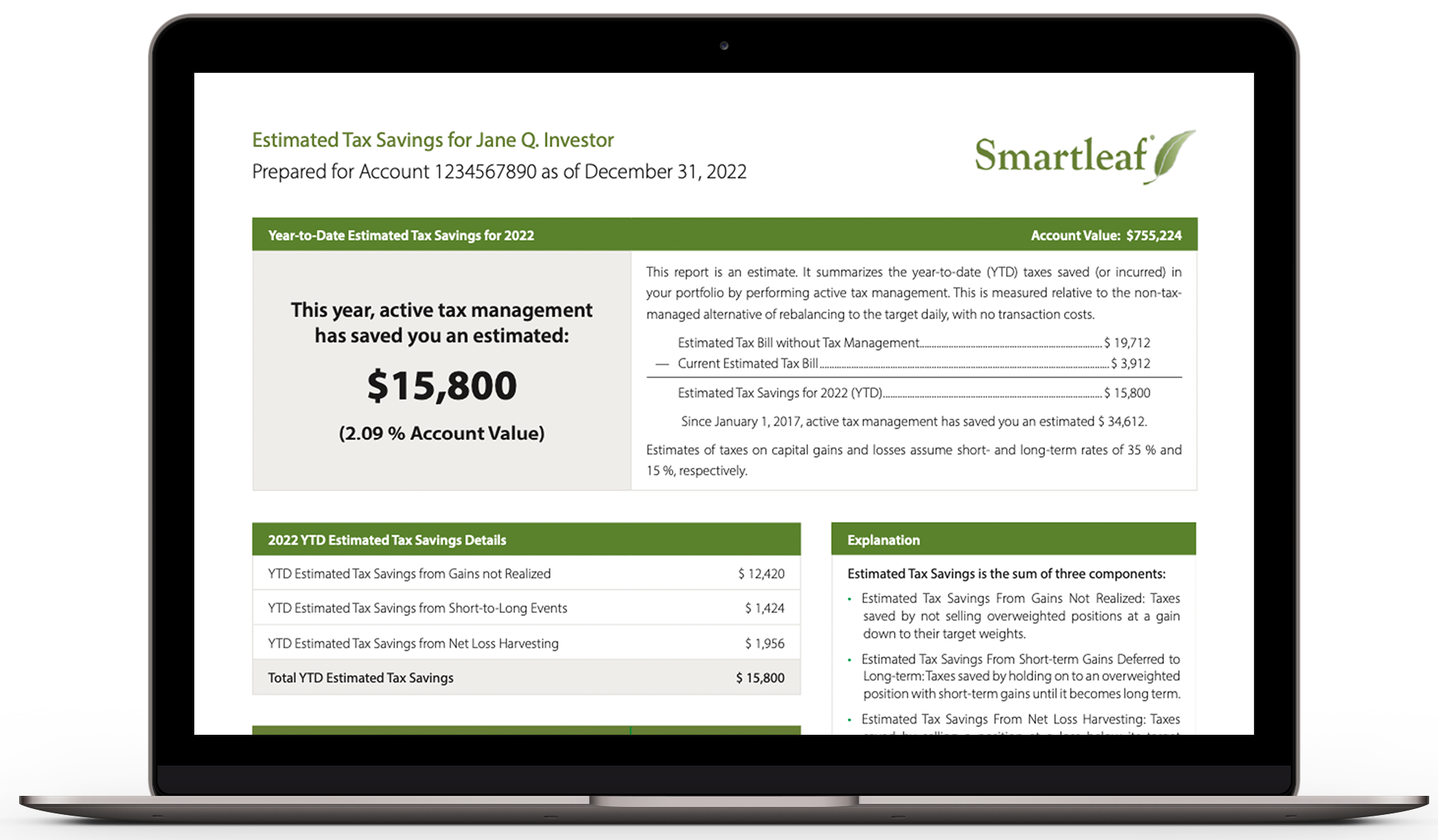 Documenting Value to Clients: The Estimated Taxes Saved or Deferred Report
Smartleaf's account-level Estimated Taxes Saved or Deferred Report (ETSoD Report) enables advisors to document for each account the value they are adding through active tax management. In 2022, the clients of Smartleaf users saved or deferred an average of 3.07% of the value of assets that were actively tax-managed. That is more than most advisors charge in fees.