A Conversation with KraneShares and Federated Hermes.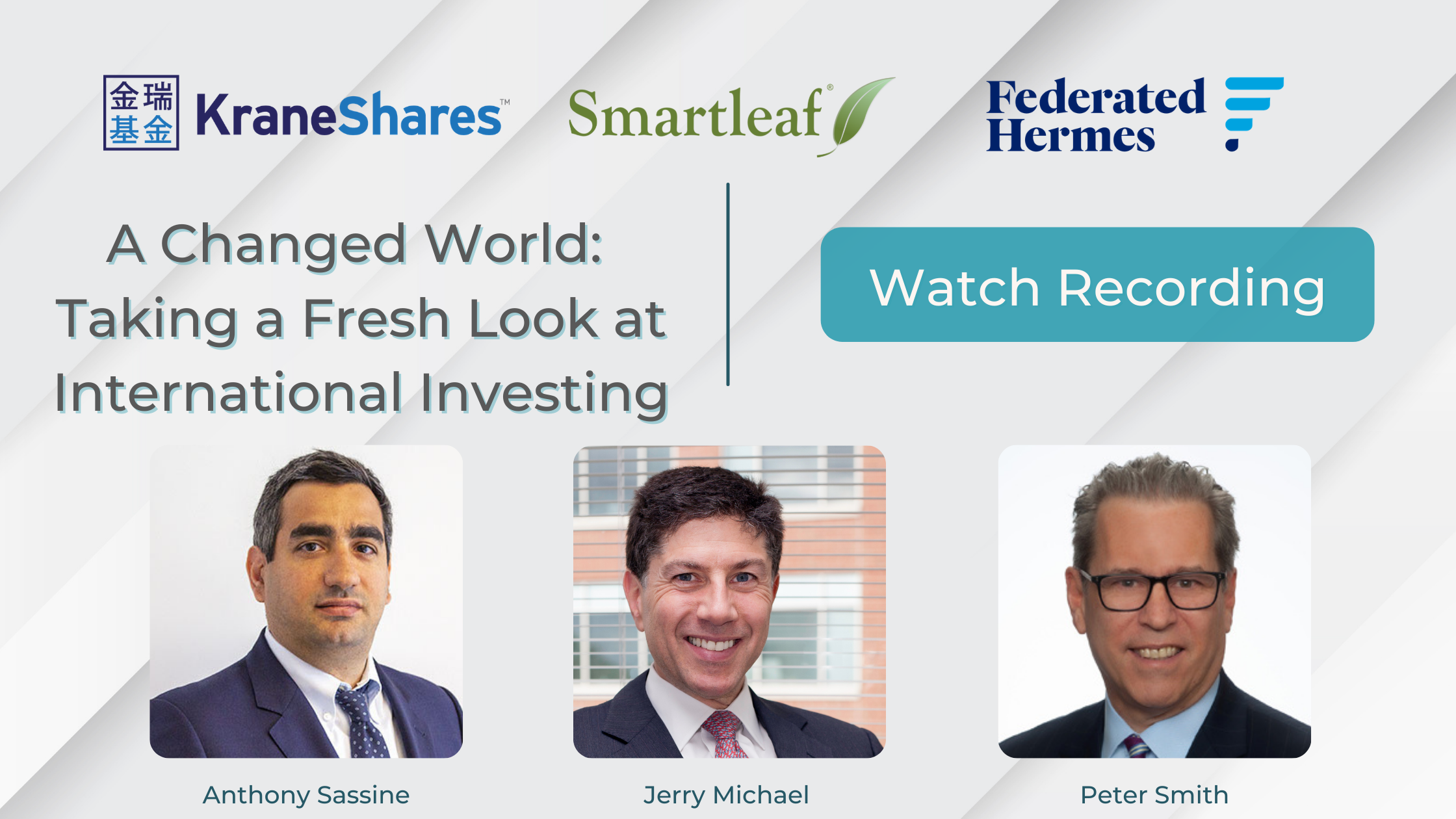 Anthony Sassine of KraneShares and Peter Smith of Federated Hermes recently joined me for a webinar on A Changed World: Taking a Fresh Look at International Investing. It was a great discussion that we think you'll enjoy.
Questions we discussed included:
Why invest in foreign markets? Why invest now?

Wait, emerging markets are more than ⅓ of world GDP?

Is it better to allocate investments by market cap or GDP?

Should China be its own asset class?

Are there sectors where innovation is stronger in foreign markets than in the US?

Are active strategies more useful in foreign markets?
You can watch the webinar by clicking on the link above.