Have you ever wondered what consultants do and whether you should hire one?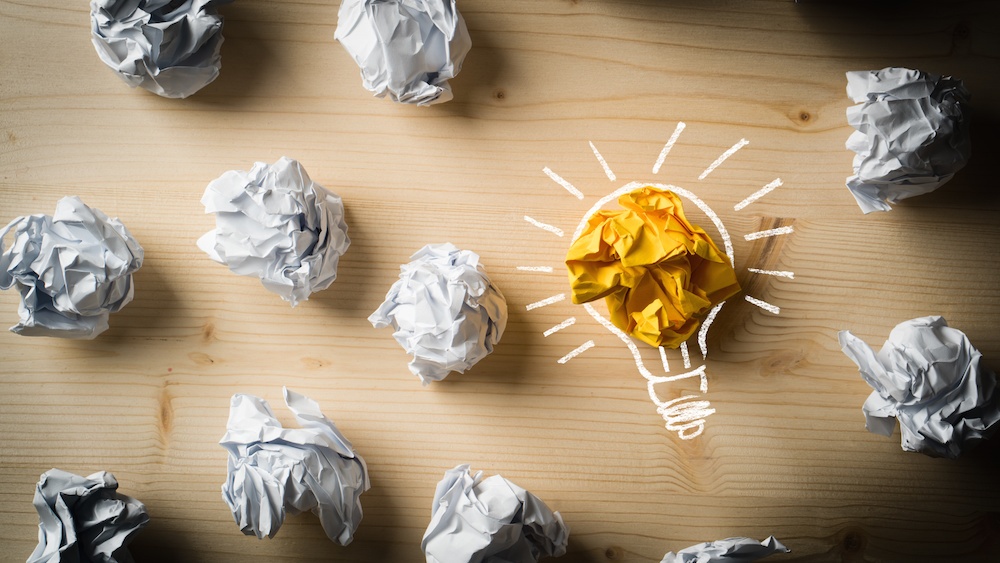 What separates great wealth management firms from also-rans. Why declining fees may not be your biggest problem. How to get the most out of working with a consultant. What it takes to be great. And more.
I sat down for a Q&A with Ken Hoffman. Ken is the President of the Optima Group, Inc., a consultancy that provides strategy and marketing services to some of the largest global names in wealth and asset management, as well as larger boutiques looking to profitably expand market share.
Smartleaf:

What do people get wrong about the business of wealth management?
Ken Hoffman: It's common wisdom that fees for wealth management are under assault, but there's no data to support this. This doesn't mean wealth managers can rest easy. There is increasing competitive pressure, but it's taking the form of increased service levels, not lower fees.
Interestingly, there's data to show it's the asset managers (those who make "products") not the wealth managers who are facing fee pressure. So while the total cost of advice to end clients is lower, wealth managers' fees are quite stable even in the face of "robo-solutions."
Does that mean advisors shouldn't worry?
KH: No, advisor fees are stable, but that doesn't mean advisors can do nothing and prosper. Client demand for enhanced service and a more robust experience is widespread. Wealth managers who want to increase or even maintain profitability will have to deliver more, and that means increased spending on planning, portfolio management, customization, marketing and client communication. So, costs are being redeployed by using technology to streamline end-client solutions and reduce the number of people it takes to get key functional tasks done. The demand for customization is on the rise, and the winners in this business are increasingly using technology to provide this customization.
Can wealth managers compete by simply lowering their fees?
KH: I don't think so. Wealth managers who lower fees but don't improve service and the client experience are barking up the wrong tree. The data clearly shows that clients and prospects are not demanding cheaper wealth management. They want better wealth management.
What do the best firms do right?
KH: The best firms know their target markets and their value proposition. They then structure everything—employee roles, compensation, incentives, technology, product development, marketing—to deliver that value proposition to their market.
They create service models that are relatively lean, which they can do because they are clear about what what's important and what's not. They rely less on generalists and more on a division of labor among specialized functional groups. They do not try to solve problems by just adding more staff.
What do struggling firms do wrong?
KH: Struggling firms find that their value proposition gets lost in the demands of their day-to-day business operations. They may rely on assumptions to guide their business, but they rarely fact check these assumptions against data that indicates where the industry is going today.
In these firms, inertia takes over. They may not be losing current clients at an unacceptable rate, but they're missing the needs of their clients' children, and they have trouble attracting new clients to the firm.
Bluntly stated, they've lost the fire in their belly. They may still be profitable enough to provide significant income to some people in the firm, but the path forward is murky. Issues of growth, succession, income and capital are often confused. Without a clear strategy, these firms will begin to atrophy, and if they wait too long to act, the only path forward will require radical transformation or a sale of the firm.
Some firms will tell us that they don't need to structure their capital and compensation as if they were for sale, because, well, they're not for sale. We think this is completely wrong. Firms that manage their organizations for growth and to enhance valuation are simply better-run firms. Even if they are never for sale, these are the firms that are winning in their markets.
Let's talk about consulting, starting with the basics. Why do people call you?
KH: Clients call us because they're not growing fast enough, and their expenses are too high. They may want help with organizational structure and technology. They may want assistance selecting their best market opportunities, revitalizing their brand, their marketing and improving their sales.
Clients also call because they may want an objective and unbiased view of the M&A landscape, including assistance with evaluating specific opportunities.
If you're a boutique firm, your challenge is how to grow past your natural market. Cost drivers in compliance and technology are also significant hurdles, and the expertise to select the best solutions may not be available in-house. Smaller organizations are realizing that going it alone may not be the best path. We see a new wave of consolidations and mergers in the wealth management business.
If you're a large player, your biggest risk is becoming inefficient and inflexible; locked into the approach that made you successful in the first place, but which may now be hindering your growth. This is a big problem. It's very hard for most firms to allow for change in the face of traditions that helped them in the past. But these firms need to look objectively at what's going to help them win going forward. Some of the business models that have existed for decades at trust companies and very large asset managers are under tremendous cost pressure. Those that intelligently plan and manage costs will be the winners in the future.
Across the board, there's also a growing appreciation that it's not enough to do your job well. Asset and wealth management firms need to market themselves well. It's alien to a lot of firms, but it's becoming more accepted that your brand, your marketing and your sales efforts really matter.
What does a business and marketing consultant in wealth and asset management do?
KH: The details vary from engagement to engagement, but in any situation, we're going to try to do four things and I expect most consultants will try to do the same:
Clarify goals. What is your purpose? What do you want to accomplish? You can't do everything. You can't compete in every market. You're going to need to focus in order to succeed. And, the analysis should be rigorous, data- and metrics-driven.


Create an action plan. Once you have your goal, what are you going to do to get there.


Get management support and align incentives. You need to align your capital structure and your employee incentives to support the plan. And you need to get management buy-in to make sure the action plan happens. Getting everything in sync is, frankly, the hardest part. Change almost always creates uncomfortable HR issues. No project will succeed without management's willingness to implement disciplined evaluation of performance at every level and align incentives with new goals.


Create benchmarks. You need to know if you're succeeding, which means you need to determine benchmarks in advance. Metrics need to align with the research-based expectations set at the onset of the engagement.
Consultants don't run the companies they advise, so they can't independently make any of this happen. A consultant's job is to guide companies through the process. And, better consultants stay with their clients throughout the implementation phase.
What would you look for in selecting a consultant?
KH: Hire people who know your space. It's faster and less expensive, because they don't have to educate themselves on your clock.
And look for firms that are data driven — firms that are willing to validate their recommendations and challenge the bedrock assumptions you've built your business on. It's easy for accepted wisdom to become company gospel without ever having been really analyzed — a form of groupthink. You want to work with consultants who are willing to get their hands dirty and to check that the "facts" everyone thinks are true are actually true.
Lastly, consultants need to be blunt when they see a need for you to make hard choices. If there is an easy and painless solution to your problem you probably don't need a consultant.
What advice would you give on how to get the most out of working with a consultant?
KH: Don't sugarcoat your situation. Treat your consultant like you'd treat your doctor or counselor. And be open, even if it makes you uncomfortable. Hiring a consultant to parrot back what you want to hear is not going to be helpful.
And be prepared to work. Consultants will want information, and that's going to require you to devote resources. You should ideally be prepared to assign a project manager to work with your consultant.
From a consultant's perspective, is there such a thing as a bad client
KH: Yes, consultants want to help firms succeed, and it's very frustrating when they don't.
The most common reason projects fail is that someone in the organization is unwilling to implement change. The bottom line is that consultants can't resolve managerial discord without help and concurrence from the very top of the house.
Projects can fail for more mundane reasons. Consultants are sometimes hired simply to validate predetermined conclusions. If the consultant ends up disagreeing with this outcome, the project may be shut down.
But, in most cases, clients want to succeed. They work with consultants to prioritize change and to focus on the future.
What's the best advice you can give in one sentence?
KH: Find out what differentiates your firm, set clear goals and make sure everyone and everything in your organization is working together to achieve that goal.
Ken, thank you.
Ken Hoffman
Founder and President
Optima Group, inc.
You can learn more about Optima Group at optimagroupinc.com.
For more on this topic, check out An Index to Smartleaf's Top Blog Posts.