Bill Martin's new book is a practical guide to adopting a goals-based investing approach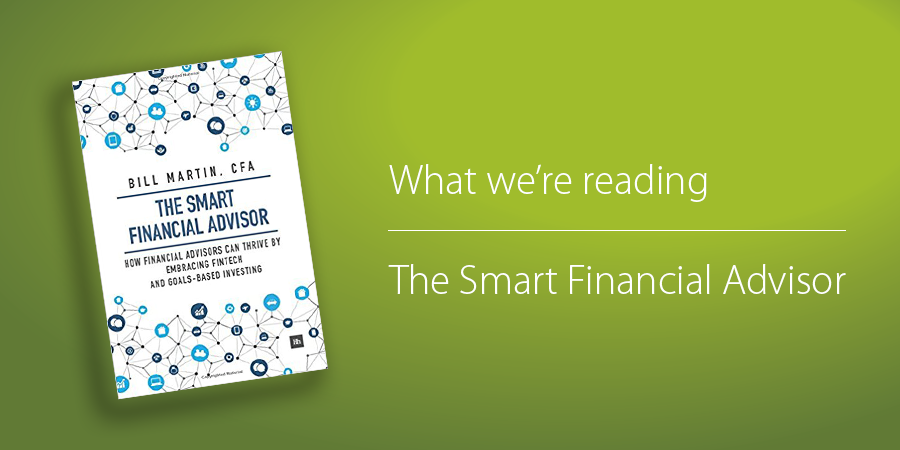 A readable, engaging book on advisor practice management? Yes, it's possible. "The Smart Financial Advisor" was just published. It's by Bill Martin, currently the CIO of Intrust Bank and previously an executive at a fintech firm, Foliodynamix.1 In clear and, given the topic, surprisingly engaging language, Martin deftly describes how traditional approaches to wealth management fail investors and how a goals-based approach leads to better investor outcomes. The book is part manifesto—a call to action—and part how-to manual, with practical advice on how to leverage technology to make the switch. It's targeted at advisors, but investors would be well served if they used it as a guide to what they should look for from an advisor (and, frankly, the book could serve as a guide to selecting an advisor— just look for someone who follows Martin's advice).
While the subject matter might be described as technical, the book is unexpectedly personal. It grows out of Martin's own experiences as an advisor who transformed his practice from investment-centric to goals-centric. This experience has made the author "a passionate advocate for goals-based investing." Though the book is practical, it's clear that the author believes there is a moral case for adopting goals-based investing. It leads to better outcomes for investors and is more professionally satisfying for the advisor. In what might be regarded as an implicit rebuke to much of current wealth management practices, Martin writes, "Through this change, wealth management is rightfully becoming a noble profession."
Martin concludes by writing: "Although changing course is not easy, I have witnessed firsthand countless advisors and investors experience the transformational benefits of embracing goals-based investing. My desire is that your path forward be equally as rewarding. Cheers!"
Cheers, indeed.
You can read what others have said, including Steve Lockshin, Joe Duran, Scott Welch, Lex Sokolin, Mark Nitzberg, David Benskin, Aaron Schumm, and April Rudin here.
1 NB: I have known and admired Bill Martin for many years. Smartleaf works with Intrust Bank and is mentioned in Martin's book, along with numerous other fintech providers.
For more on this topic, check out An Index to Smartleaf's Top Blog Posts.